Wood chip for Sale in North Wales
We get around at Man Coed! From the North West of England to all across Wales we're proud of our work in tree surgery and grounds management. This is due in part to our commitment of recycling wood waste into useful, high grade products that are available for delivery to your home or business.
This wood waste is processed at our specialist plant in Flintshire; utilising two large drying floors. Because of this, we're able to produce wood chip here in North Wales to your exact specifications – one of the reasons why we offer such a wide variety in our online shop.
Our wood chip which is made in North Wales has many different potential uses; from children's play areas to fuel. As such, if you want to take advantage of our processing plant – to achieve a specific moisture content or size for your wood chip – then don't hesitate to get in touch!
Otherwise, we have a wide selection of wood chip for sale which you can browse in our North Wales store.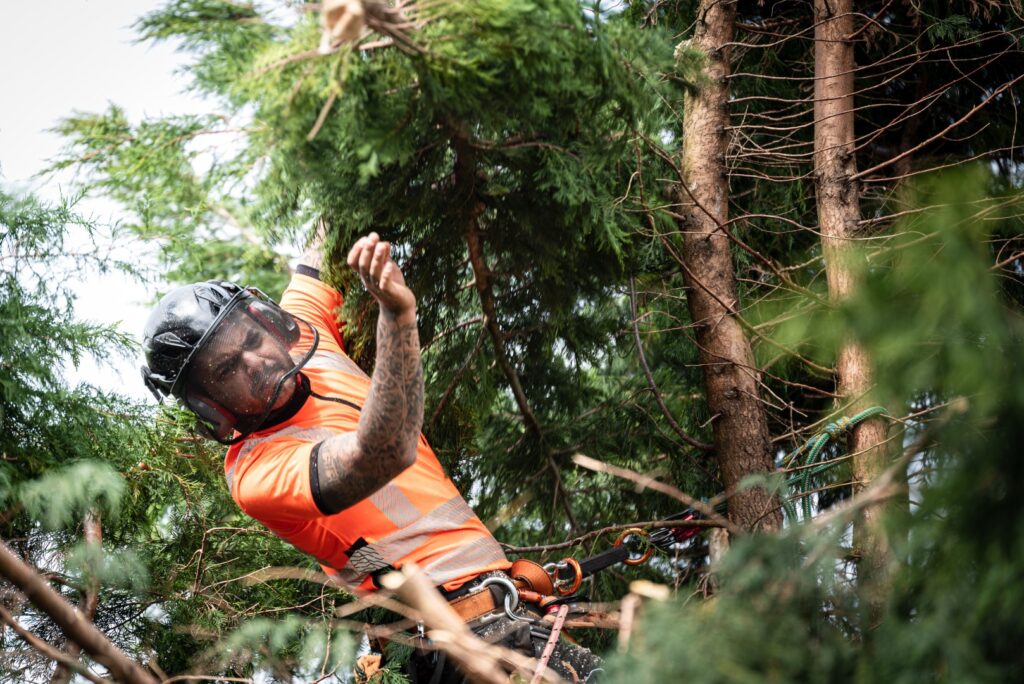 Residential or commercial work?
HOW MANY CUBIC METRES OF WOOD CHIP DO I NEED?
When starting a new project – be that gardening, construction, etcetera – it's important to have enough materials to get the job finished. If you've ever tried to paint a room and realised one can of paint won't cut it, then you know the frustration of being pulled out of work mode due to a lack of supplies.
This is why we'll guide you through a formula to calculate how much of our wood chip you need. Obviously, different jobs require different amounts of material so the first step is to know the size of the area you need to cover.
How much wood chip do you need?
Take a garden path fifteen metres long by one-and-a-half metres across, for example. You want to times the length and width of the area with the depth of wood chips required. For a garden path you may be expecting to need a thin layer of wood chips, but remember: as the path is used people are likely to kick up and remove chips.
As such, we'll use 10 centimetres for the depth in this example. This means that in interest of simplicity, if we keep all units of measurement the same then the equation becomes:
15 x 1.5 = 22.5
22.5 x 0.1 = 2.25
Meaning for this hypothetical job you'd need 2.25 cubic metres of our wood chip made here in North Wales to get the job done.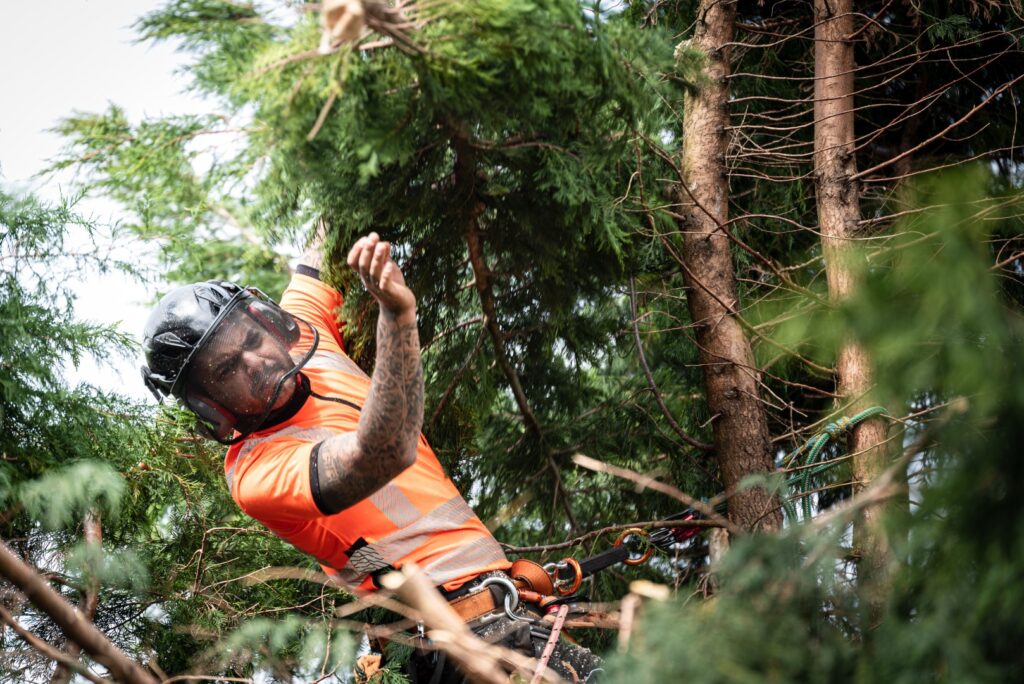 NORTH WALES WOOD CHIP FOR SALE
Alternatively, our online shop includes a wood chip and mulch calculator in the product descriptions. This means when browsing our selection of high-quality products, you can simply scroll to the bottom of the page and have the amount of necessary materials worked out for you!
If you are after high quality, seasoned wood chip – dried to a variety of moisture contents – and made locally in North Wales, then Man Coed's recycled tree waste wood chipping has you covered!
With vast amounts of experience under our belts, we know how important safety measures are when caring for trees – both on the job and while maintaining them as homeowners. For this reason, all employees attend annual training sessions where they receive hands-on education.
We are a premier forestry management company based in North Wales for all your residential and commercial needs. We're proud to have a 4.6 Star rating on Google, and countless reviews from happy clientele.
Here at Man Coed, we take pride in the work we do and endeavour to make sure you get exactly what you need. So, if you have any specific concerns or questions then please don't hesitate to contact us!
Residential or commercial work?
Domestic Tree Surgery
Fully insured team of domestic and residential tree surgeons based in North Wales
BUY WOODFUEL / LOGS
We sell woodfuel and logs. Buy a single delivery or enjoy free delivery with a monthly subscription
ARE YOU A TREE SURGEON?
Offload your brash, woodchip and tree waste at our processing facility in Sandycroft.
BUY WOODFUEL and BIOMASS ONLINE