Removal of a Oak tree between two greens at Arrow park on the Wirral.
Tree surgery work on the Wirral
Recently, our team was called upon to remove a tree in Arrow Park for Wirral Council.
The job entailed surgical precision with regards to the removal process which ended successfully by deadline!
Tree Surgeons on the Wirral
Man Coed VM Ltd is a tree surgery company operating across the Wirral, with their head office in North Wales. They offer quality tree surgery services at competitive prices and have the expertise to work on all aspects of your needs, from branch dismantling to lowering or felling trees for safety purposes.
We offer a variety of tree-related services you'll find useful; whether it's your home or business, we have the expertise and equipment to help get the project done.
Our ability to recycle waste product which we sell as Bio Fuel has allowed us to not only lower costs, but also provide a higher quality tree surgery service.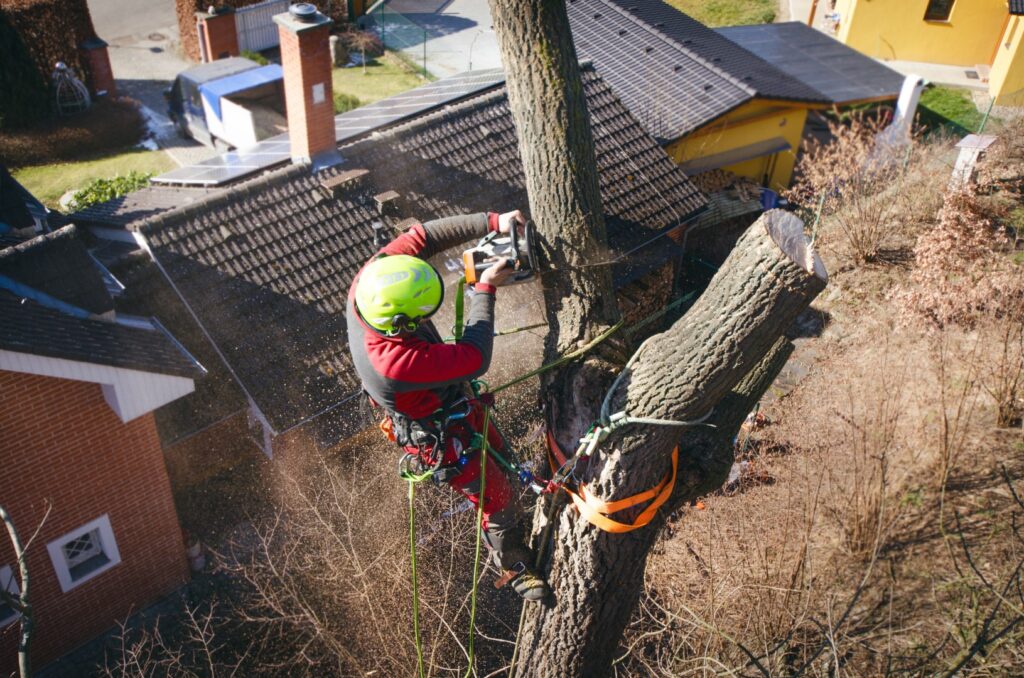 We specialize in maintaining all types of trees – big and small alike! Need some trimming? Want someone on hand around the clock, just for emergencies? We've got you covered with commercial/domestic tree surgery as well as general tree maintenance services, delivered by experienced professionals who understand that every client has different needs when it comes to caring for our green friends.
Man Coed deliver domestic tree work efficiently, safely, and inexpensively. We can turn around the most complex of jobs in a matter of days, from first contact to completion.
Established in 2015, we have experienced teams of fully accredited staff across the Wirral and the North West of England, with access to a wide range of specialist machinery and a large pool of experienced tree surgeons across Wirral.
Residential or commercial work?
Tree Surgeon Services we Offer
With over sixty full-time staff on hand in and around the Wirral at all times, our vast range of equipment ensures that we are well positioned for every task imaginable: whether it be trimming trees in your yard, or clearing land for an upcoming project in the Wirral. Our comprehensive expertise gives us the capability to handle jobs no matter their size – from small home landscaping tasks to massive construction sites – with ease and efficiency.
Tree surgery is an expansive field that requires professionals with the skills and education to handle a variety of tasks. At Man Coed, we provide many services in Chester which include:
Reductions or Reshaping
Work on TPO trees (trees with Tree Preservation Orders on them)
Maintenance of Hedges
Dangerous limbs reduced or removed
Commercial Works
Emergency work and much more….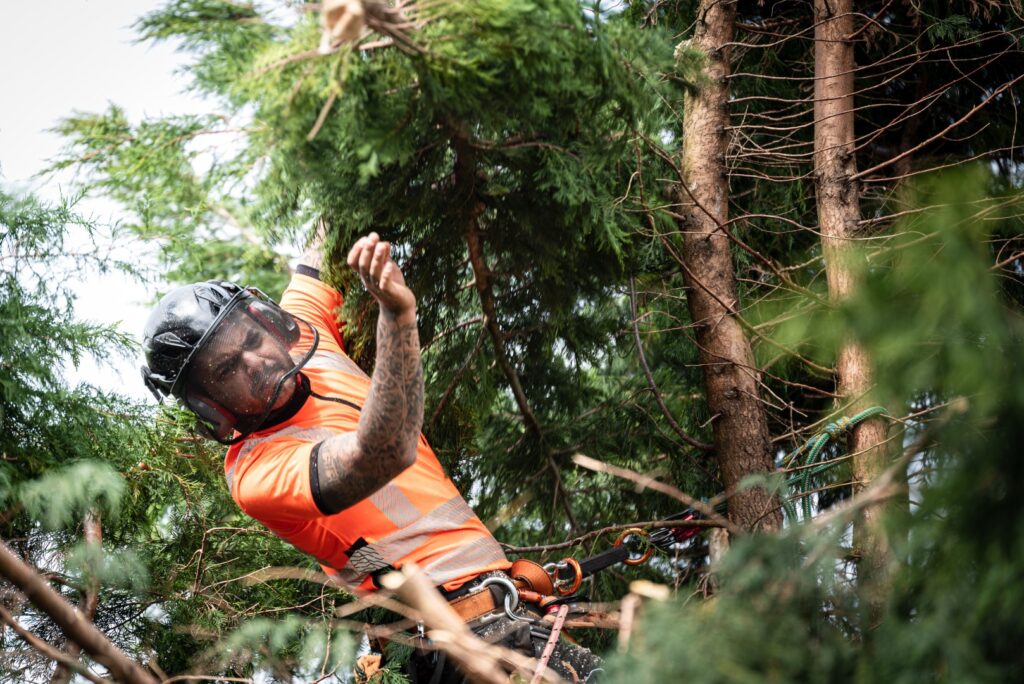 A tree survey is performed by trained arborist/s with the intention of examining trees within a specific area. Tree surveys can be mandatory in specific areas of woodland and public places. They can also be privately requested; usually when a person or business wants to develop land.
Information included in a tree survey can include;
Tree height,
Tree diameter,
Species of the tree,
The tree's age,
The tree's health,
Life expectancy of the tree
As well as, including a management plan of suggested actions for each tree. These trees are then tagged and coded. So, if you've ever wondered what a tree surgeon is doing when they mark trees, it's for data purposes.
Much like the crown of your head, the crown of the tree is the foliage on top. Working on these branches and leaves specifically is important as they can limit light received by the rest of the tree.
What is a tree surgeon if not good at understanding the needs of a tree? If a tree can't get enough sunlight it can't photosynthesize as well and excess rainwater may struggle to evaporate. Fungus thrives in dark damp places too, so crown work can be essential to a tree's overall health.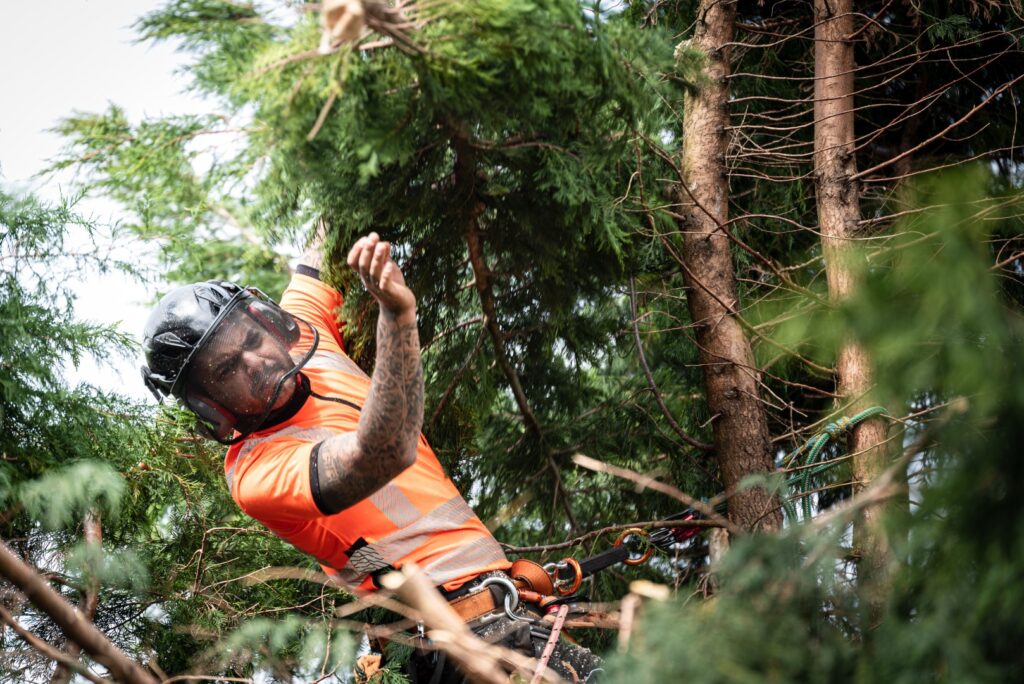 If a branch is diseased, damaged or otherwise beyond saving then a tree surgeon can remove the branch. This is generally better for the overall health of the tree and the safety of the general public.
Pollarding is the process of removing all foliage and cutting the branches to encourage new growth in a specific way. This is what a tree surgeon is doing when they strip the foliage of a tree until it resembles a naked trunk.
There are many complexities to pollarding; it can't be performed on all trees or at all times of year. For example: trees that 'bleed' a lot of sap may be hindered by pollarding. Trees that are pollarded in autumn may also fall victim to fungal growth.
It's not just aesthetics either! Pollarding offers a way to keep trees from power lines and other hazards without felling the tree altogether.
If the whole tree is dead or dying then tree surgeons are able to fell the tree in a safe manner. This is essential as it prevents accidents should the tree fall of its own volition; which most dead trees do at some point.
Removing and disposing of a diseased tree can also prevent nearby trees from contracting the disease. If you've ever wondered what a tree surgeon is doing when they fell a tree then there's generally ample reason for it.
If a tree falls and nobody's around to hear it… then what is a tree surgeon's responsibility? Tree surgeons can be hired to remove fallen trees from your property. Some tree surgery companies will clear trees that they fell free of charge, whilst others may incur an additional cost.
If you hire Man Coed you don't need to worry about the mess caused by any felled trees. We will remove any tree waste caused by our work, as it's then recycled into useful products.
As such, if you need a fallen tree clearing – or any of the additional aspects listed above – then don't hesitate to get in contact! If not then we hope we've at least answered the question of "what is a tree surgeon?"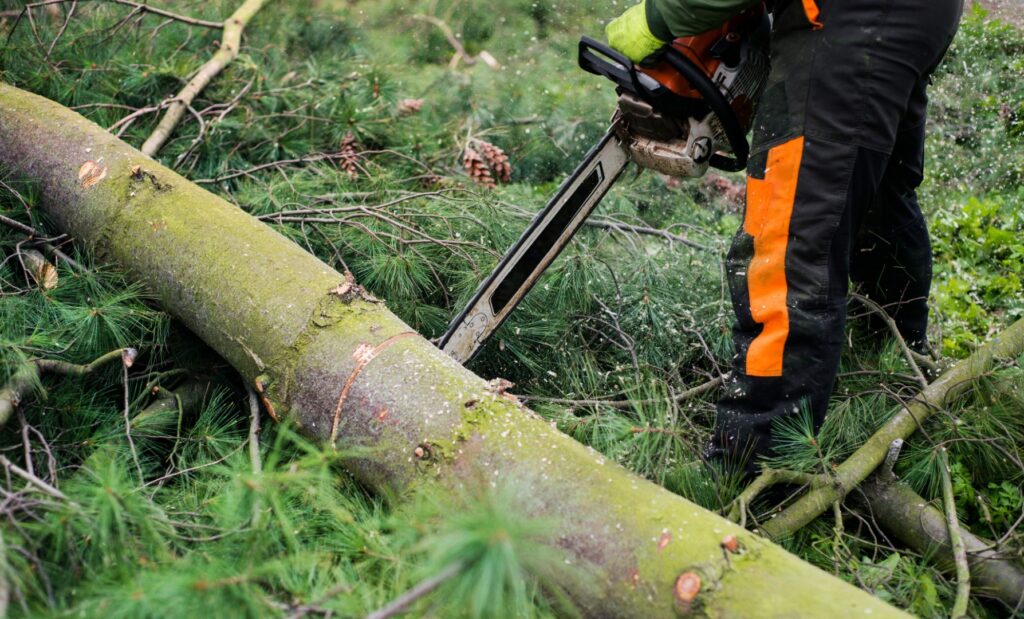 Residential or commercial work?
Domestic Tree Surgery
Fully insured team of domestic and residential tree surgeons based in North Wales
BUY WOODFUEL / LOGS
We sell woodfuel and logs. Buy a single delivery or enjoy free delivery with a monthly subscription
ARE YOU A TREE SURGEON?
Offload your brash, woodchip and tree waste at our processing facility in Sandycroft.