The Grillo is a versatile extremely capable mower. We use it for land management tasks like land clearance and grass cutting.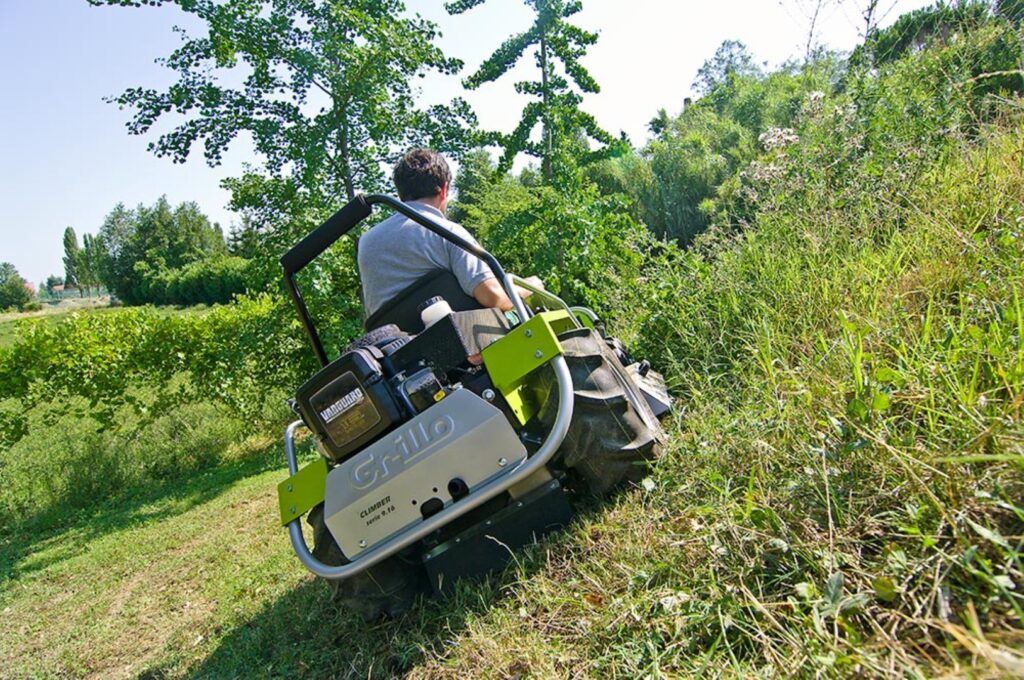 Our Grillo Climber 10 AWD 27 is a truly unique hydrostatic brush-cutter. The permanent 4WD system combined with the 27 HP powerful engine (22 HP net power) offer brilliant performances on severe slopes and low-adherence grounds. Remarkably efficient on high grass and up to 2,5 cm diametre shrubs, this machine is ideal for both agricultural and professional use.
Its compact dimension has been designed to boost its performance on slopes and the Kanzaki hydrostatic transmission with differential lock on the rear wheels allow the operator to work with maximum safety, reliability and unmatched stability under any working condition.
Let Grillo sort your problem out!
Grillo can deal with most types of overgrown vegetation on flat ground or steep banks.