If you're looking for a change of pace, something based outdoors and in nature, then becoming a tree surgeon might be for you.
The typical office, retail, and public sector jobs are not for everyone. Particularly now that we're well over a year into living with the pandemic. If you're looking for a change of pace, something based outdoors and in nature, then becoming a tree surgeon might be for you. 
What Do Tree Surgeons Do?
Before we get into the different methods of how to become a tree surgeon, let's go over what the main roles are. A tree surgeon is responsible for the safe removal, trimming, treating, and lopping of trees. They can also plant trees, carry out risk assessments on established or new trees, and inspect their overall health.
Skilled tree surgeons, such as those employed by Man Coed, can even carry out work on trees with tree protection orders (TPO)s, as discussed  in our post on TPOs.
The Qualities of a Good Tree Surgeon.
Particular people are often better suited to specific jobs than others, tree surgery is no exception. If you want to know how to become a tree surgeon then ideally you should already possess certain traits.
First and foremost: this is not a career for somebody with a fear of heights. Although tree surgeons generally start by doing groundwork, it's expected that a good tree surgeon learns all aspects of the job. Trees can grow to dizzying heights and the taller the tree the more branches; and therefore, more potential hazards to the tree and the public; there are. 
A tree surgeon should be physically fit. The work involved in climbing trees via harness, operating heavy machinery, and lifting large pieces of wood is taxing on the body. Therefore, it's important you take good care of your back, hips and other joints if you want to become a tree surgeon.
Good communication and team working skills are also vital. If you can't confer with your colleagues, and/or trust them to do their jobs correctly, then you can't trust each other with your safety. Safe working practices are paramount for yourself, other tree surgeons, and the safety of the general public.
Obviously, it is also vital that you enjoy working outdoors in nature and in the elements. Tree surgery doesn't necessarily take a break when the rain comes! Especially in wet countries like the UK.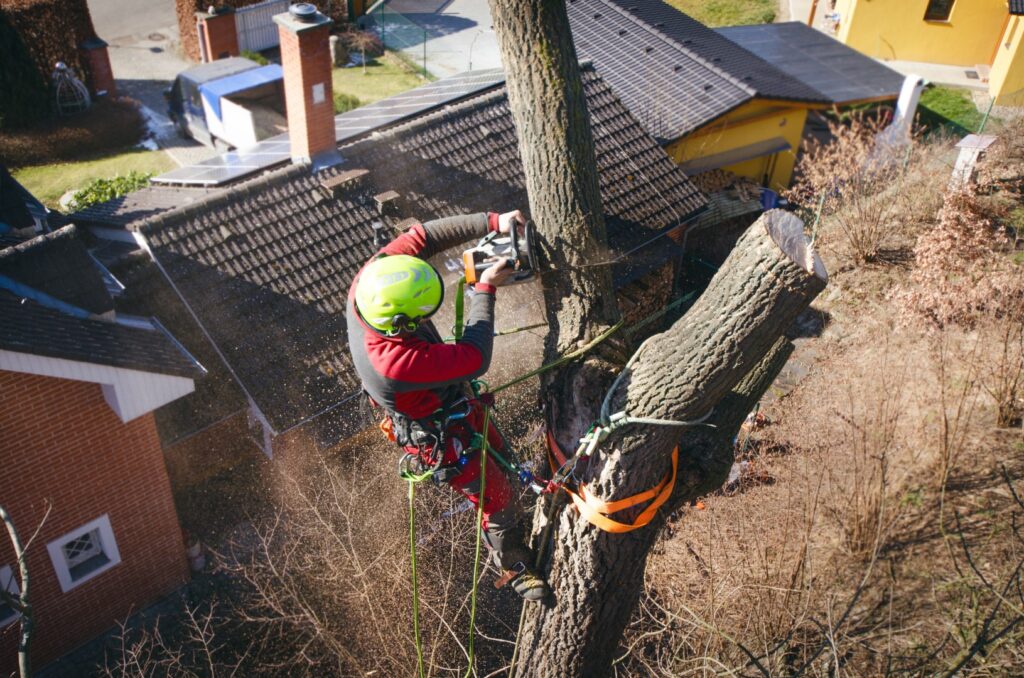 Education and Experience.
Many vocational colleges, particularly ones in rural areas with a focus on agriculture, now offer courses useful to future tree surgeons. Myerscough college for example offers courses such as a City & Guild Technical Certificates in arboriculture. You may also see what arboricultural courses are available locally to you. Entry requirements vary but generally a GCSE or equivalent grade in English, Maths, and Science is necessary.
If you wish to take your learning further then Cumbria University, and The University of the Highlands and Islands in Scotland, currently offer degrees in forestry. Some of the forestry degrees offered by Bangor University even feature a year's placement! Which offers an answer to your question of how to become a tree surgeon through hands-on experience.
Alternatively, if you've already completed schooling then you can take the apprenticeship route. This allows a person to learn on the job at an apprenticeship rate; working with an established team to develop practical experience.
Whether or not you choose to forgo qualifications, it's vital you've had the proper training and experience before applying for any tree surgery roles. You will need to get competency-based awards through experience before being allowed to use a chainsaw, for example.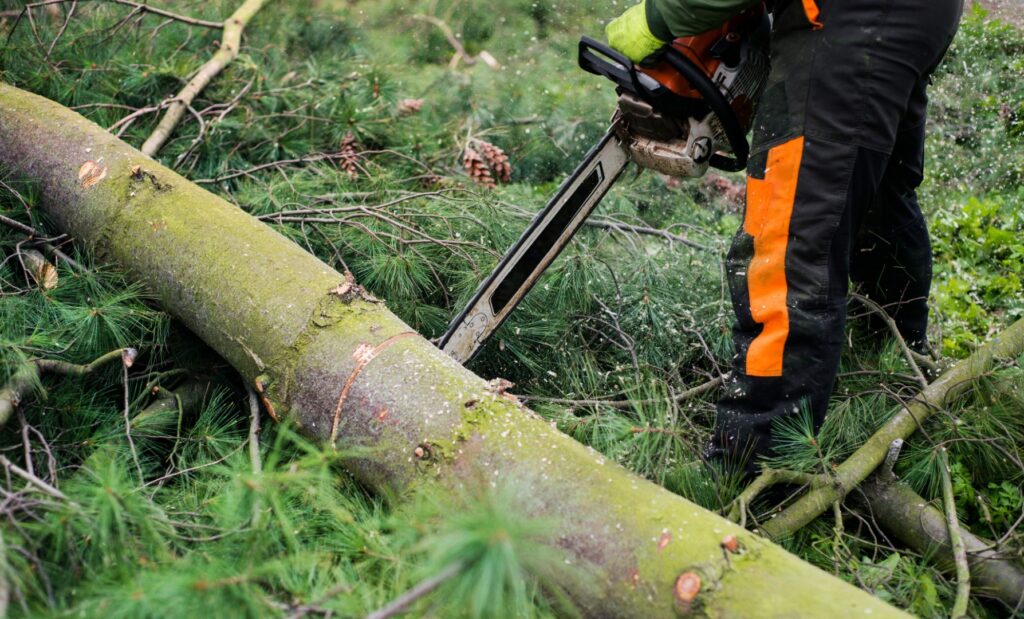 What to Expect as a Tree Surgeon .
Tree surgery is both a taxing and fulfilling career. As such, it's good to have an idea of what to expect if you're considering how to become a tree surgeon.
Tree surgery is a physically demanding job with potentially long hours. Although your time spent working can vary depending on the season, weather and who you work for. Tree surgery is an important profession in the UK, as even large cities have their fair share of trees in public areas.
The starting rate for a tree surgeon – barring apprenticeships – is £16,000 per annum. As your knowledge of the job and experience grows, look for jobs on sites like Arbjobs.com . Local councils, private businesses, and organisations like the Woodland Trust often have work available. Here at Mancoed we sometimes have positions that become available too.
Due to the nature of the job, you'll generally be required to work on weekends or late into the evening. The role is unlikely to have set working hours – as opposed to working when the client needs it done.
Many companies within the UK are currently seeking tree surgeons. With careerswales.gov predicting 103 job openings each year until 2025  in Wales alone, there's no better time to become a tree surgeon. In addition to established tree surgery companies.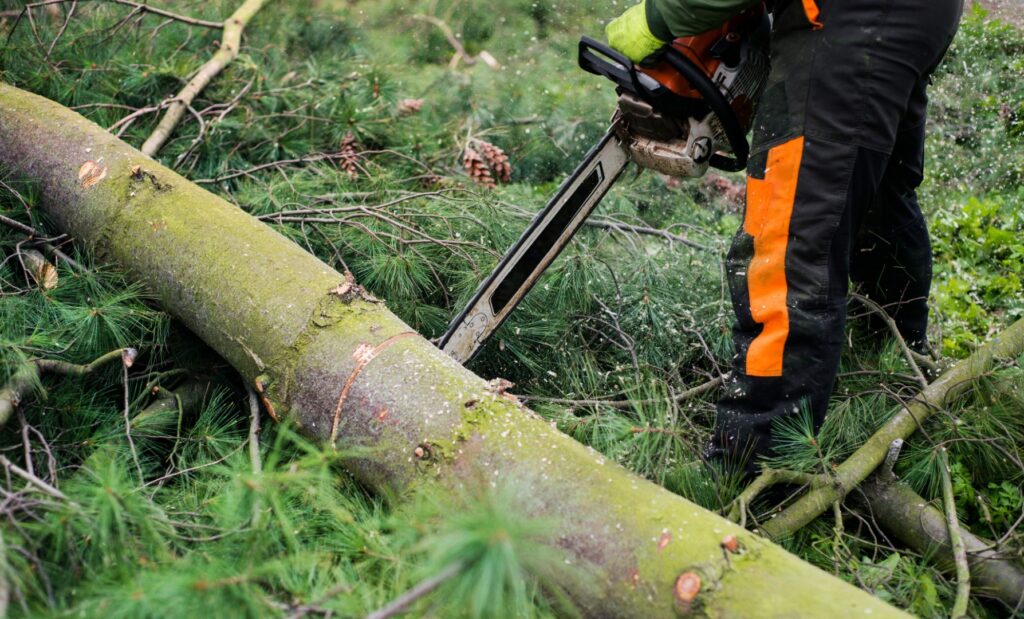 Tree surgery can be a dangerous job. In addition to the overall strain on your body, there are many hazards involved. Between working from great heights in the UKs often chaotic changing weather, and handling powerful machinery: it's vital you're able to concentrate on the task at hand.
You also need to be aware of public safety and that of your colleagues. For example, ensuring to check what's beneath you when removing dead branches, and dropping large chunks of wood from a great height onto either party; would be awful for everyone involved.
For further information on the risks of tree work you can visit the Health and Safety Executive (HSE) site here . The Arboricultural Association also provides useful links  for tree surgeons and other arborists.
The decision to become a tree surgeon is not one to be taken lightly. This is a career which involves a lot of hazardous circumstances, but it's also incredibly rewarding. A good tree surgeon is able to make a decent living and you not stuck behind a desk, and there are many perks to working outdoors for your mental health and fitness.
We at Man Coed hope we've at least managed to clear up some of the questions you have about how to become a tree surgeon, as well as tree surgery itself!